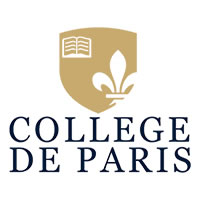 Collège de Paris
Since its foundation, the Collège de Paris has made it its mission to promote French excellence through training. To do this, we bring together recognized institutions of higher learning – the oldest dates back to 1949. They share three fundamental values: openness to international markets, teaching excellence, individual attention for each student. The member schools of the College of Paris are all recognized in their area of specialty and offer a guarantee of integration into the global job markets.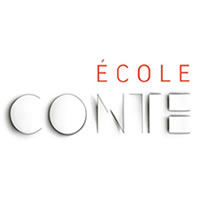 Ecole Conte
Specialized since 1949 in applied arts, Ecole Conte's experience is highly reputed. With a method both based on creation and professionalization, the school's degrees aim at training tomorrow's trend-spotters. The school offers its students a solid artistic culture and prepares them to be ready to work and to enter the professional world. In the fields of fashion, textile, design or luxury, Ecole Conte is a real reference for professionals. The greatest companies of these sectors are constantly helping our students and accompany them all along their training.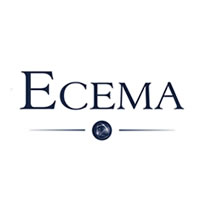 ECEMA
Member of the College of Paris, ECEMA is recognized in its area of specialty and management. ECEMA offers all of its work-study programs. Not only to allow students to earn a living and study in good conditions but above all out of conviction. The conviction that the training of tomorrow's managers must be carried out as close as possible to the reality of business life. We ensure that our trainers, our students, and our partner companies are fully committed to developing the skills and professionalization of students.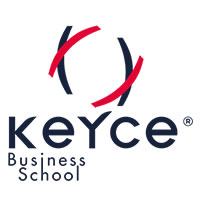 Keyce Business School
Keyce Business School is located in the beautiful city of Montpelier, by the Mediterranean Sea.
Founded in 1995, Keyce Business School is a business school that aims to train operational managers, and offer degree programs, recognized by the State. Keyce Business School enjoys a reputation that allows strong partnerships with national and international groups and all local SMEs. The school's know-how has enabled Keyce Academy to develop specialized training courses in Business, Tourism, Info Tech and Health from a solid foundation. Keyce is a member of the College of Paris.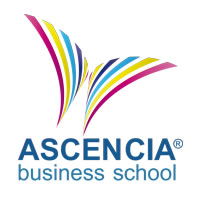 Ascencia Business School
Ascencia Business School aims above all to be an open school, not offering a closed vision of elitism. It is accessible to all young people who wish to grow academically and professionally. Ascencia Business School provides programs in the fields of management and human resources, marketing and sales management. The teachers are from the Department of Management Sciences of the Collège de Paris or are professionals who teach management professions as they actually practice them.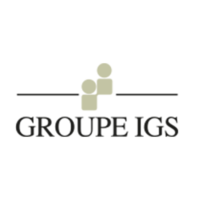 GROUPE IGS
An umbrella group of independent non-profit associations founded in 1975, the IGS Group provides educational solutions to the public with 5 different training options. The IGS Group core values are Humanism, Entrepreneurship and Professionalism. The IGS Group is a major stakeholder in education thanks to its certifying training programs recognized throughout the business world. It works in close collaboration with 9,000 companies and many international universities in order to propose premier programs to its learners.
CEFAM - The Centre d'Études Franco-Américain de Management
This private school was established in 1986 and offers undergraduate and graduate business degrees based on the American education system.
CEFAM highly professional academic system, the same as that used in American business schools, accompanies and guides our students in their future career choices. The school also offers a study abroad program, giving the opportunity to American students from partner universities to study in France for a semester or a year.

IFLM - Institute of Fashion Luxury Management
IFLM is IBSW's Dubai subsidiary which focuses on the delivery of quality fashion & design courses across all levels and areas of study associated with these subjects.
Based out of Dubai's highly sought after Business Bay area, it is in the heart of Dubai's business and academic areas of operation thus providing its students constant exposure to the professional world and perpetual networking opportunities on and off campus.