Experienced Leaders
Meet IBSW's experienced, dedicated and focused Board of Directors. Forward-looking, IBSW's Board of Directors is committed to creating an innovative and collaborative environment with a mission to foster and connect education globally. Our diversified leadership team comes from different backgrounds and ethnicities to bring and share their international experience that has enabled us to expand into different parts of the world with multiple international partnerships and by establishing our own campuses in Washington D.C., Dubai and in Bangalore.
Our Leadership team is always open and thrives to look for new opportunities and projects whereby we can grow by serving the society. If you are looking to be part of our international network and our educational projects worldwide for partnerships or collaborations, then do come to meet our management team and we would love to discuss that with you.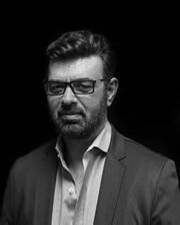 Vinay Lamba
President (IBSW) President & CEO ( Nextec Group)
Vinay Lamba is an international entrepreneur with over 30 years of successful experience in numerous industry sectors worldwide including: Education, IT Services, and Management Consulting. He is consequently highly accomplished in both the formation and expansion of a wide range of global industry channels and multinational alliances.
Mr. Lamba is a bonafide leader who has given the average Indian a glimmer of hope of making it big in the industry. Hailing from a humble and quintessentially middle-class Punjabi household, his meteoric rise to the top is nothing short of a reassuring reminder of the 'American Dream'. By virtue of being the resourceful and highly-energetic founder and leader of multiple companies operating globally, he is responsible for the Profit and Loss (P&L) and strategic leadership for each of his companies. Mr. Lamba is further responsible for establishing and maintaining relationships with alliance partners globally that represent significant business opportunities for his companies. He is a strategic problem-solver who envisions smart solutions and executes them with urgency across all levels of his organizations. A hands-on leader who is able to keep teams focused and productive,
Mr. Lamba has a keen ability to forecast industry trends, capture opportunities, and catapult into new ventures. In addition, he is tenacious in building new businesses, securing customer loyalty, and forging strong relationships with partners. His specialties include Global Business Development & Growth, Strategic Partnerships, Channel Operations, Budgeting & Forecasting, Training & Development, Alliance Development Conflict Resolution, and Conflict Management.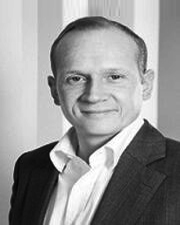 Olivier de lagarde
CEO (IBSW) President College De Paris
Olivier de Lagarde holds a Doctorate in Management Sciences from Paris Dauphine University, is former student of the Institut d'Etudes Politiques de Paris, and the Founder of College of Paris, a network of private higher education establishments and professional training. He began his career in Lebanon with the Agence Universitaire de la Francophonie.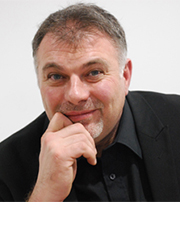 Guillaume Finck
Vice President Student Affairs
Guillaume Finck lived both in the United States and in France. He started his career in the sporting goods industry as International Sales Manager for Asia and North America, and was also Director of the automotive branch of Beneteau, the world's largest sailboat manufacturer, and he has been an entrepreneur for over 15 years.
After selling his companies in 2010, he entered a new career in higher education, which has been a life-long passion, first as Academic Dean and a Professor of Business Strategy, and later as Dean of Paris School of Business. He also founded Excellent Triangle Company, an education firm dedicated to franchising schools and programs abroad. Mr. Guillaume Finck joined IBSW in 2018 as Vice President of American Operations and Academic Dean of the Doctorate Program.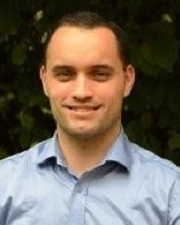 Sébastien Duchanaud
Director Of ECEMA Business School In Lyon
Sébastien Duchanaud, graduated with a Master in management and marketing, I worked for 7 years as Pedagogical Director. After this great experience, I was appointed Director of ECEMA Business School in Lyon and Saint-Etienne, a position I have held since 2017. Work, commitment, transparency, availability and exemplarity are some of my values I want to pass on to all the students. My main goal for students is they find a job in their specialty after graduation.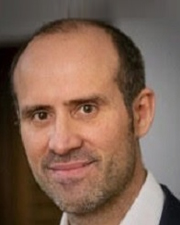 Alban Miconnet
CEO Digital University
Alban Miconnet holds a Master's degree in "Business Strategy and Management". From 2003 to 2008, Alban Miconnet ran one of the largest holiday resorts in Europe with more than 70,000 vacationers per season. In 2008, he decided to embark on an entrepreneurial adventure by buying Cilevel Partners, which he transformed into Digital University: a specialist in the digitization of training content. A specialist in automation and technological innovation, Alban Miconnet has set up a unique business model recognized in the world of training.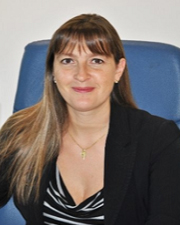 Aline DESTAILLATS
Keyce Business School
Graduated from a business school group, I quickly thought it would be difficult for me to leave school. After working as a real estate agent for 5 years, had two children, I sold my company, and my destiny caught up with me. A school offered me the opportunity to give courses, which fascinated me, and then I climbed the ladder, until I bought back the school where I worked. A poker move, a risk, but what a joy to finally be able to manage a school, to lead it with the values that I think are essential: Excellence, rigour, supervision, development. I come from pedagogy, and I seem to be an expert in this field, it is my speciality. So, since I was born, I have been living in the classroom, it is more than a job, more than a responsibility, more than a passion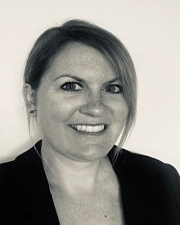 Elise PERRIOT
Quality And Project Manager College de Paris
Elise Perriot, graduated with an MBA in marketing and communication,  worked for 5 years as a project manager in an event agency. After resuming studies for a Master's degree in Human Resources, she was hired by the College of Paris as Quality and Project Manager, a position she has held since 2016. Elise main expertise are to obtain labels and certifications, develop international partnerships and the alumni network.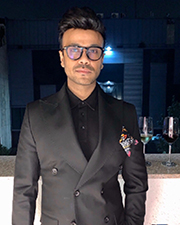 Abdul Halder
Board Of Director
Abdul Halder joins IBSW as a Board Member. Mr. Halder, started his stint in fashion, designing a whole range of maharaja collection for king of pop Michael Jackson, followed by many royal families of middle east, movie stars to prominent celebrities across the globe. He is the only designer to be invited by United Nation Headquarters in New York to showcase his collection for the welfare of underprivileged women in India. He concluded many fashion weeks in India and abroad, with his flagship stores, Abdul Halder plans to launch his brand in major cities across the globe. 
As a new Board member, Mr. Halder brings additional Knowledge, talent, experiences, and perspective to the board. Mr. Halder, along with other board members, will play a very significant role in guiding by contributing to the school's culture, strategic focus, effectiveness and vision as well as serving as a global ambassador.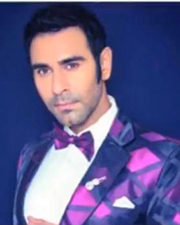 Sandip Soparrkar
Board Of Director
Sandip Soparrkar joins IBSW as a Board Member. Sandip Soparrkar is an Indian Latin and ballroom dancer, Bollywood choreographer, actor, columnist, Radio Jockey and a Ted X speaker, who holds a doctorate in World Mythology Folklore from the United States and also an Honorary Doctorate in Performing arts from The National American University.
Dr. Soparrkar has been honored with 3 National Excellence Awards and 1 National Achievement Award by the Government Of India and he is also the recipient of the prestigious Dada Saheb Phalke Award. As a new board member, Dr. Soparrkar bring's additional knowledge, talent, experiences, and perspective to the board. Dr. Soparrkar, along with other board members, will play very significant role in providing guidance by contributing to the school's culture, strategic focus, effectiveness, and vision, as well as serving as a global ambassador.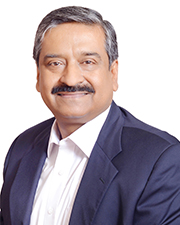 Partho P. KAR
Board Of Director
Mr. Kar works in the area of Strategy Consulting and held leadership roles with The Arvind Mafatlal group, Aditya Birla Group, and Gruppo La Perla. Partho, was a board member of IM Lucknow for more than two decades and a member of IIM Bill 2012 drafting committee of the ministry of HRD Government of India. He is a pioneer in Artisanal Retail and a founder of Biswa Bangla along with the Govt of West Bengal and Ekmatra, a pioneeringretail model in the Khadi sector. He is an Alumni Of The London School of Economics, XLRI- Jamshedpur, International Management Institute and St Xaviers' College, Kolkata. He was a recipient of the British Chevening Gurukul Scholarship in 1997 and the Distinguished Alumnus Award of the IMI-Delhi in 2006, as recognition of his contribution to Business and Society. As a new Board member, Mr. Kar brings additional knowledge, talent, experiences, and perspective to the board.
Mr. Kar, along with other board members, will play a very significant role in guiding by contributing to the school's culture, strategic focus, effectiveness and vision as well as serving as a global ambassador.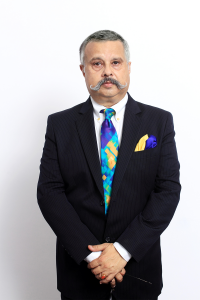 Rajat-Bhattacharya
Board of Director
With over 43 years  years of experience in the segments of  Fashion, Luxury and Academics in India, Italy, USA and Bangladesh, Rajat Bhattacharya is an expert in the industry.
He was responsible for creating manufacturing – joint ventures with top Italian and French Brands in India and European and American brands in Bangladesh.
Rajat Bhattacharya set up an international textile and fashion school at the Pearl Academy with the University of Nottingham Trent in Bangladesh. He also co-founded the first Indian luxury institute in Gurgaon, also associated with the University of Monaco.