Experienced Board of Academic Directors
Meet IBSW's experienced, dedicated and focused Academic Board of Directors. Forward-looking, IBSW's Academic Board of Directors is committed to creating an innovative and collaborative environment with a mission to foster and connect education globally. Our diversified leadership team comes from different backgrounds and ethnicities to bring and share their international experience that has enabled us to expand into different parts of the world with multiple international partnerships and by establishing our own campuses in Washington D.C., Dubai and in Bangalore.
Vinay Lamba
President -IBSW President & CEO - Nextec Group
Vinay Lamba is an international entrepreneur with over 30 years of successful experience in numerous industry sectors worldwide including: Education, IT Services, and Management Consulting. He is consequently highly accomplished in both the formation and expansion of a wide range of global industry channels and multinational alliances.
Mr. Lamba is a bonafide leader who has given the average Indian a glimmer of hope of making it big in the industry. Hailing from a humble and quintessentially middle-class Punjabi household, his meteoric rise to the top is nothing short of a reassuring reminder of the 'American Dream'. By virtue of being the resourceful and highly-energetic founder and leader of multiple companies operating globally, he is responsible for the Profit and Loss (P&L) and strategic leadership for each of his companies. Mr. Lamba is further responsible for establishing and maintaining relationships with alliance partners globally that represent significant business opportunities for his companies. He is a strategic problem-solver who envisions smart solutions and executes them with urgency across all levels of his organizations. A hands-on leader who is able to keep teams focused and productive,
Mr. Lamba has a keen ability to forecast industry trends, capture opportunities, and catapult into new ventures. In addition, he is tenacious in building new businesses, securing customer loyalty, and forging strong relationships with partners. His specialties include Global Business Development & Growth, Strategic Partnerships, Channel Operations, Budgeting & Forecasting, Training & Development, Alliance Development Conflict Resolution, and Conflict Management.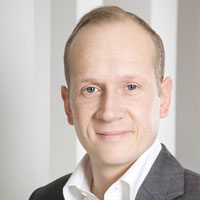 Olivier de lagarde
CEO (IBSW) President College De Paris
Doctor in Management Sciences from the Paris Dauphine University and an alumni of the Institut d'Etudes Politiques in Paris, Olivier de Lagarde is the Founder of the College de Paris, a network of higher education establishments and training organization professionals.
He began his career in Lebanon with the Agence universitaire de la francophonie. From 2000 to 2005, he was an organizational consultant before becoming Managing Director of Enass-AEA in 2005 then Deputy Managing Director of IFPASS in 2008. Within the National Insurance School, he held the positions of Director of Studies (2005-2008) and Deputy Director (2008-2012) with François Ewald.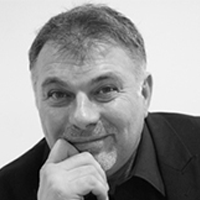 Guillaume Finck
Vice President Student Affairs - IBSW
Guillaume Finck lived both in the United States and in France. He started his career in the sporting goods industry as International Sales Manager for Asia and North America, and was also Director of the automotive branch of Beneteau, the world's largest sailboat manufacturer, and he has been an entrepreneur for over 15 years.
After selling his companies in 2010, he entered a new career in higher education, which has been a life-long passion, first as Academic Dean and a Professor of Business Strategy, and later as Dean of Paris School of Business. He also founded Excellent Triangle Company, an education firm dedicated to franchising schools and programs abroad. Mr. Guillaume Finck joined IBSW in 2018 as Vice President of American Operations and Academic Dean of the Doctorate Program.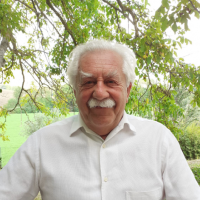 Elia Quagliola
Legendary Design Guru
Commencing his professional career in the Roman haute couture ateliers, Elia began as a designer in the fashion industry with Gruppo Marzotto later becoming director of Ellesse's Centro Stile' and launching his business in collaboration with Marzotto, Ellesse and Benetton in 1975.
Elia later curated collections with the Benetton group and other important textile and clothing manufacturers and directed a renowned Roman consultancy for fashion, textiles, and footwear. In 2010, Elia launched a Boutique Hotel with a gourmet restaurant, located in the Marche region – which houses the most reputable footwear, headwear and accessory manufacturers worldwide.
Elia considers India a second home and a country that will play a major role in the creation of a new aesthetic free from the influences of western tradition.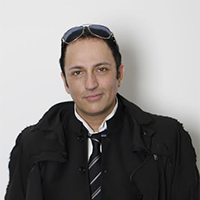 Olivier Gerval
Co-Founder - CCMD-Paris
Olivier Gerval is a graduate from the Higher School of Applied Arts in Paris. As a professional, he favours art, design, fashion and communication, which he considers essential to the evolution of his craft. Very early on in his career, Olivier developed various interests in symbiosis, with an emphasis on sculpture and design which prevailed at the beginning of his professional career, especially during the years he spent in Japan (1991-2003).
As a sculptor, he borrowed fashion techniques for cutting clothing and applied them to his work with raw metal and fibreglass. As a creator of design objects, Olivier's trademark revolves around integrating light into his acrylic columns and screens.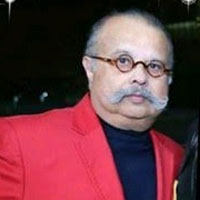 Rajat Bhattacharya
International Luxury & Retail Expert
Scion of an aristocratic family with  over 43 years' of global experience in Fashion, Luxury and Academics, Rajat has been the architect behind many joint ventures between top European and American Brands in India and Bangladesh.
Working under the tutelage of world famous designers Elia Quagliola, Yveline Larousse, Nicole Farhi in Europe and fashionista Ealre Turow in the USA with whom he launched  a premium retail line in the early 80s, Rajat later headed India's STENCIL BRANDS and established joint ventures for Grigioperla, Corneliani, Benetton and LACOSTE. Rajat also set up his garment export house RICARDO, producing menswear for the world's finest luxury and premium brands including Cerrutti 1881, Girorgio Armani, Trussardi, Boggi, Cacharel  and Lacoste.
In 2005 Rajat set up an international Textile & Fashion College in Bangladesh an extension of Pearl Academy and Nottingham Trent University of UK. In 2010 he was invited by Germany's BD limited corporation to become their Marketing Director – resulting in a threefold growth under his leadership. In 2012, Rajat co-founded Luxury Connect & Luxury Connect Business School to impart luxury education to students and executives.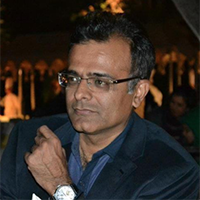 Manish Bharati
EBM - Li&Fung
Manish Bharati is a Apparel industry veteran having worked in Europe and Asia during the last 28 years in Senior Management roles. He spent more than a decade with Li&Fung as the Country Manager for European Business. Manish is a regular speaker at Industry outings and also an avid golfer. He is also a founding member of Nifta (Nift Alumni  Association) and Vista (voice of  industry professional for textile and Apparel)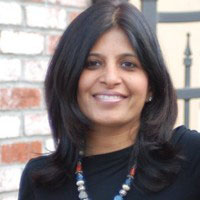 Nalini Gupta
Ex Country Manager - Burberry India
Before joining Burberry, Nalini Gupta's early fashion success included transforming the Satya Paul fashion house into India's most recognizable fashion brand by introducing different categories and expanding its offerings, such as ties and accessories
As Burberry's Country Manager, Nalini has carved a niche for Burberry in India by leveraging the brand's assets, thus shaping the nation into a market that has offered the quintessential British brand immense opportunities for growth.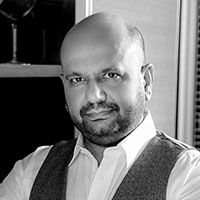 Rahul Singh
Founder & CEO - The Beer Café
Professional turned entrepreneur, Rahul Singh is the Founder & CEO of THE BEER CAFÉ, India's favorite beer chain. With 40 locations within a short span of few years, it has already become the largest, fastest and most awarded Alco-beverage service brand in India. The first Beer Cafe start pouring in Gurgaon in the year 2012. Today, it's spreading liquid sunshine across 14 cities.  Rahul is the recipient of the TiECON 2014 Entrepreneurial award for excellence and holds the position of Trustee for the NRAI (National Restaurant Association of India). He was also bestowed with the prestigious Entrepreneur India 2015 award in F&B service and Elite Entrepreneur for 2018.   As CEO of Greg Norman Collection India from 2007-09, he spearheaded the brand's operation involving sales, marketing and manufacturing. Prior to 2007,  he was the Executive Director – Apparel at Reebok India and setup a robust sourcing base for exports from South Asia.    A Textile Engineer, he brings in an analytical approach to each line of  enterprise that he gets into. He has undergone training in draught beer  technology at Micromatic Institute in Florida, USA.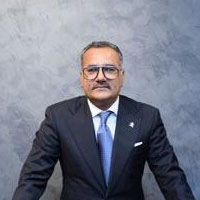 Salesh Grover
Business Head - Corneliani
As a professional, Salesh speciales in various fields including Brand Management, Budgeting, Business planning and Marketing & Visual Merchandising Planning.
He currently manages the future planning of OSL Luxury Collections, with the Italian Luxury brand, Corneliani SPA in India.
With more than 20 years of experience in Fashion luxury retail, Salesh has worked with many well established Italian and Turkish Luxury brands like Versace, Canali, Kenzo, Just Cavali, Paul Smith, Cadini, AWA and Damat.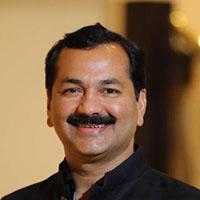 Vivek Bhatnagar
CEO & Managing Director - The Fusion Group of Companies
Vivek Bhatnagar is a visionary leader and a disruptive entrepreneur who has built a legacy in apparel buying and the apparel and fashion production world. He has served in various positions starting from running a company in Thailand to starting up the Hennes & Mauritz office in India. He became an entrepreneur at 27 years by launching Fusion Consulting Services, as a new age buying arm for various Scandinavian, Italian and German brands.
Today he has delved into the hospitality and entertainment business and the newest is incubating a start-up in the world of Health and Wellness.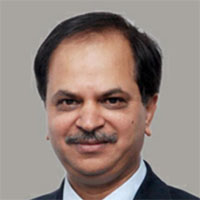 Dilip Gianchandani
Country Head, India - The Woolmark Company
Dilip is a chartered Textile Technologist with techno-commercial experience from fibre to finished products. With an experience of 30+ years in the Textile Industry across Asia, Africa and Europe, Dilip has a solid track record of contributions that focus on achieving business growth objectives by creating value for the clients. Prior to joining The Woolmark Company, Dilip served for a decade as the COO for Fibre to Fashion, a B2B platform for the textile, apparel and fashion industry.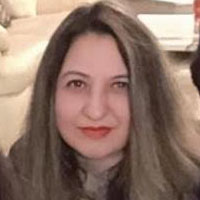 Deepti Dewan
Design & Marketing Director - Rashi Group
With 30-years' experience in the textile and manufacturing industry, Deepti is the Director of Rashi Wears (1994 – present), a pioneer in manufacturing and exporting high and basic fashion garments, which was awarded the "Best Design Supplier of the Year" by J. C. Penney Company, Inc. in 2006.
As a Global Design and Marketing Head and having years of International experience, she has been based in the USA, Far East and India. An alumni of F.I.T., New York, the past years of experience have made her an astute entrepreneur with the Mantra – "Never give up and Think Outside the Box!"