Lucknow
International Business School of Washington
Lucknow
The capital of largest state Uttar Pradesh, Lucknow has long been a seat of administration and culture. Second only to Delhi in importance in the region, and the seventh largest city in India, Lucknow is easily accessible from all major cities in the country. Its literacy rate is much higher than what it is in the rest of the state too. All this has ensured its prominence as a centre of business and industry, education and research as well as tourism.Lucknow's period charm, together with lingering traces of its famed courtly etiquette, sets it apart from other cities in India. No wonder films such as Umrao Jaan, Shatranj ke Khiladi and Junoon, which showcased the city's history and culture, left their mark on Indian cinema.Vibrant and cosmopolitan Lucknow earned fame as the seat of the Nawabs of Awadh in 18th century.
Lucknow, today, is an amalgam of the ancient and the modern, both existing side by side to give special flavour to the city. Along with the latest in aerospace technology, handicrafts occupy their own niche; if the craze for cricket has spread across society, traditional wrestling retains its own fan following; and modern monuments vie for attention with the city's more historic landmarks.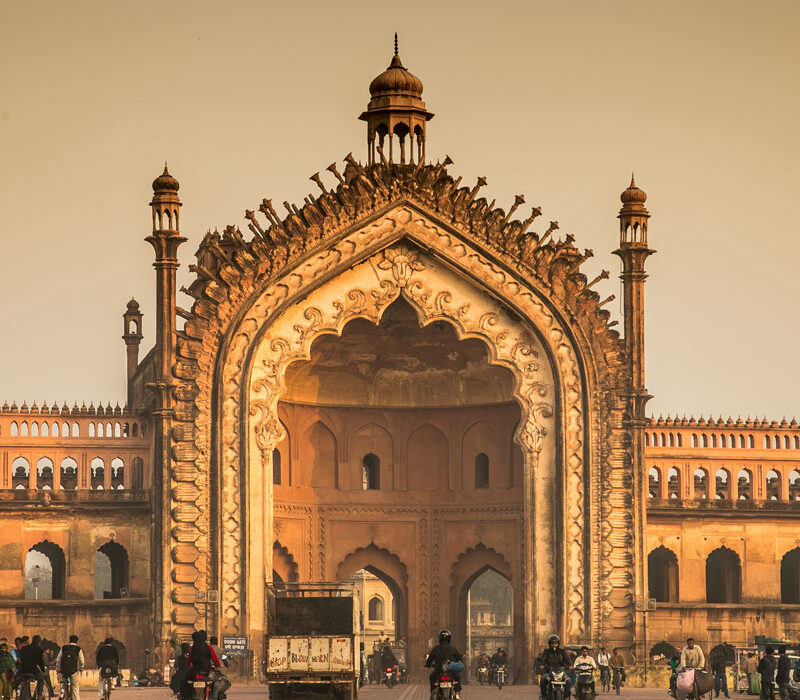 Experience of Studying India
India has been the main center of learning for thousands of years. Today, India is known as a communication hub and has become popular with students from all over the world. It is highly attractive due to its forward-thinking, its popularity with large MNC's, and also due to English being the common language of communication.
India has 150 million people for whom English is their main language, so India is indeed becoming a knowledge center. India has undergone a paradigm shift owing to its competitive stand in the world, the Indian economy is on a robust growth trajectory and with world's one of the best annual growth rate, rising foreign exchange reserves and booming capital markets among others.
With around 500 accredited universities, India is at the lead of the most rapidly developing sectors in today's global economy, making it an ultimate place to earn a world-class education. While living and learning in India, international students will experience one of the oldest and richest cultures in the world. As the biggest democratic country in the world, India embodies and embraces diversity and multiculturalism. With more than 21 languages and 6 religions, India welcomes international students to experience the unique sights, sounds, and flavors of its different states and regions.
India's education system plays a leading role in the fields of business management, finance, healthcare, hospitality and information technology. Students educated at Indian universities are leaving their mark on a global scale with their astute leadership skills. High-quality instruction with increased affordability offers international students a high ROI in education. In addition to a strong curriculum, India's educational institutions comprise a robust infrastructure that enables students to gain practical experience in their chosen career fields. Opportunities in India for research, internships, and careers with multinational companies make a conducive environment for professional development during and after studies.
Education in India has many benefits. Some of them are:
Low Cost: The cost of education in India is quite low as compared to many other countries of the world.
Quality Education: Indian educational institutions such as the IITs, IISc, IIMs, NITs, AIIMS, ISI, BITS and ISB are well known worldwide to provide quality education.
Unique Courses: Apart from above mentioned advantages, one can also study some unique courses that were discovered and developed by the traditional knowledge system of India. Ayurveda, Sanskrit, Yoga and Hindi are some such courses that enthuse many international students.
Financial Assistance: Various scholarships, education loans and other financial aids are available for studying in India today.